North Pole Village Gingerbread Bakery Lit Building, 6 Inch, Multicolor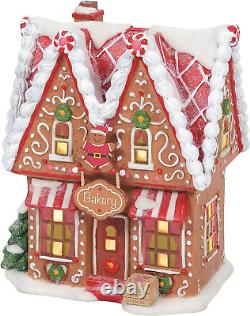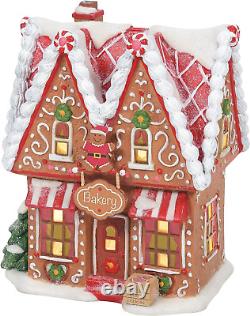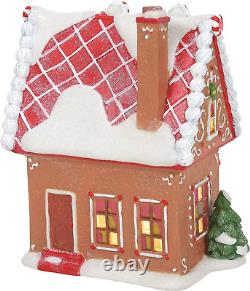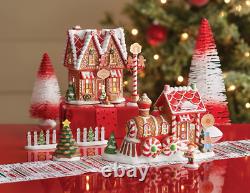 DEPARTMENT 56 LIT BUILDING: from the North Pole Village collection. HAND-CRAFTED: from high-quality porcelain material and hand-painted by skilled artisans. DIMENSIONS: 4.75" L x 3.5" W x 6 H.
Deep in the heart of the far north, where it's always winter, there are magical factories where elves work to bring Christmas joy to children around the globe. Laugh and smile at the charming and amusing antics of Santa, Mrs. Claus and all of the hardworking elves of the North Pole.
The gingerbread walls are piped with thick white "frosting" and striped awnings. About Department 56: For 40 years, Department 56 has been creating holiday traditions passed down from generation to generation.
The excitement of the holiday season comes home with intricately detailed villages from settings that inspire the imagination. Stroll through a small American town, enjoy a walk with Charles Dickens, or visit Santa in the North Pole. Our ornaments and figurines create even more opportunities to spread good wishes during the happiest time of the year.