Rare Retired Dept 56 North Pole Series, 34 Bldgs & 44+ Figurines/Extras 1990-98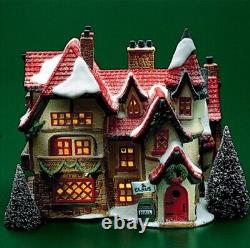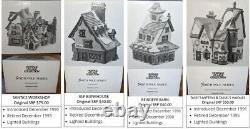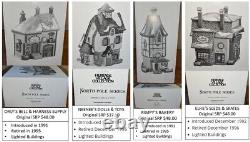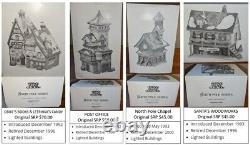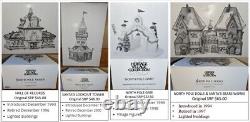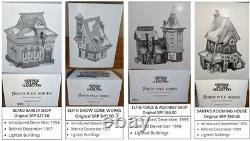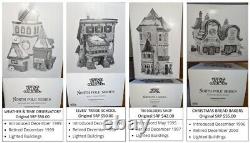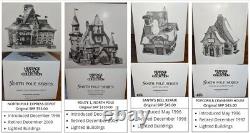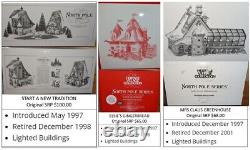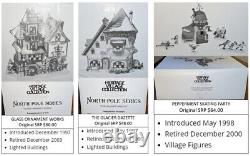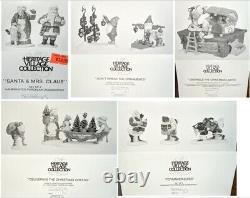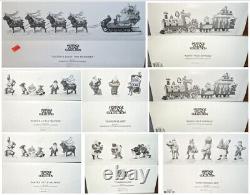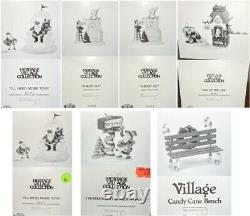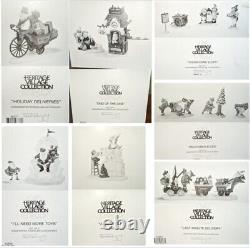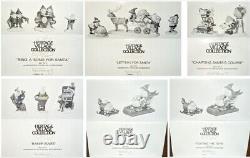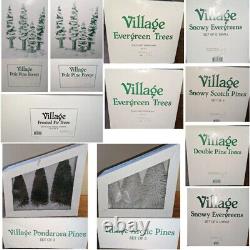 56 North Pole Series, 34 Bldgs. One Christmas evening, a group of friends set off to enjoy a dinner of celebration at a small country inn nestled in a quiet river town.
As they rounded a bend in the road, they saw the small, old-fashioned village decorated for the holidays. The lights, like fairies, glowed and sparkled amid the freshly fallen snow. All evening, the conversation was full of Christmas memories and the visions the tiny town had evoked.
Amidst the jovial banter and magical memories, the idea for a lighted Christmas village was born. That spark of an idea became a reality when, in 1976, Department 56 introduced a series of six hand-painted, ceramic buildings.
The company behind the villages. Over thirty years ago, Department 56 began as part of Bachman's, a premiere retail florist in Minneapolis. Bachman's used a numbering system to identify each of its departments.
The number assigned to wholesale gift imports division was, you guessed it, 56. Now headquartered in Eden Prairie, Minnesota, Department 56 has become a leader in the giftware, collectibles and holiday decorating industry and is best known for our hand-crafted lighted villages, SnowbabiesT figurines and extensive lines of holiday and home decorative products. The legend of Santa became a part of the Department 56 tradition with the addition of The North Pole SeriesT to The Heritage Village Collection in 1990.
Be inspired by the magic and charming legends. The porcelain North Pole Series buildings and accessories bring Christmas dreams to life for the young and young-at-heart. Laugh and smile at the charming and amusing antics of Santa, Mrs. Claus and all the hardworking elves of the North Pole. Over 75% of this collection has never been out of their box.
It was all bought with a grandparents' grand plan that just never came to fruition. So now it's time for this magical spirit of Christmas fun to find anew home where every piece is displayed and brings to life the magic of Santa, Mrs.
Claus, the North Pole, Santa's reindeer, and all his hardworking elves for the young and young-at-heart. Given the extraordinary price that I'm offering all this at and what the individual pieces are going for in the secondary market, one would do well if they just wanted to invest the time and energy to resell each piece individually. This will be delivered in multiple boxes and insured for peace of mind. Also, the actual weight of all the boxes is approximately 145-150 pounds.